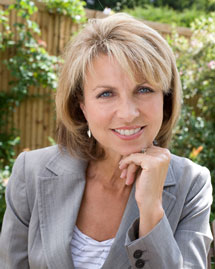 Categories: Travel, Entertainment, Corporate, Fashion 
Spotlight View Pin http://www.spotlight.com/9259-9087-4844
Sara is a very experienced television presenter having worked in the industry for over twenty years.  She has a lively, warm personality and a great sense of humour. 
Her career started in fashion, working as personal Fashion Assistant to Mary Quant, OBE. She switched to television presenting whilst working in Hong Kong. Back in the UK she has worked in children's' TV on various programmes, including Crackerjack for the BBC, and Whose Baby for Thames. She moved on to holiday programmes, working on Wish You Were Here , Thames; and also On The Horizon for Travel Channel.  Sara has also had plenty of live TV experience, she was the co-presenter of Ultra Quiz for TVS, which had a live final and 17 million viewers.  Amongst many other TV assignments, for the past 10 years Sara has hosted live coverage of the New Year's Day London Parade for NBC, Fox, BBC and many other worldwide TV stations. 
Sara has also taken advantage of her fashion roots and is a corporate trainer on image, (as well as presentation skills, and business writing) for city banks and law firms; as well as lecturing on personal style for P&O Cruises.  She also has a weekly column 'Style Counsel' in City AM daily newspaper.
Sara is currently a regular guest presenter on QVC, and is in great demand for training videos, and hosting live conferences.
This is just a taste of Sara's television experience; she also has excellent people and interviewing skills, and is always on the look out for new challenges.